UK Glass are at the cutting edge of the structural glass market and the choice of many top Architects. We pride ourselves in offering a range of structural glazing solutions that create a contemporary living environment for both residential and commercial projects.
Do you have a vision
for a project?
Contact us Today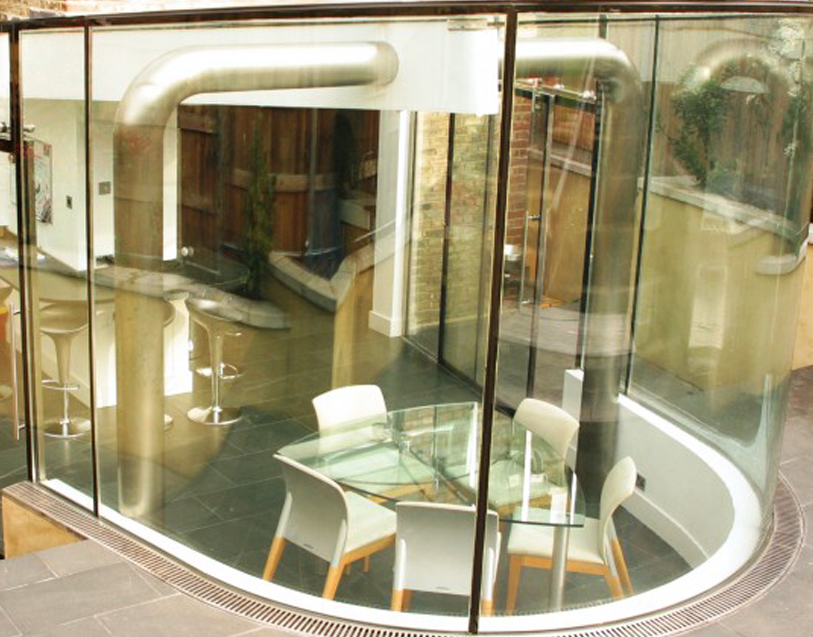 We offer a wide range of leading bespoke glass products including frameless installations and our sliding doors. Our pure glass structures enable a blend of timeless ease with the built environment.
UK Glass specialise in structural glazing solutions, architectural glass and sealant application. The GlasSpace system has been designed by award winning architects, structural glass engineers and leading independent test engineers, making our products inspirational, highly durable and secure.
UK Glass uses commercial glass technology that has been developed over the last 25 years to create a new, contemporary environment which meets the demands and expectations of a modern home. Constructed from toughened glass units which are strong enough to walk on, completely safe and easy to maintain.
View our bespoke structures projects
We pride ourselves on our technical innovation and engineering excellence. At the heart of much of what we provide is our unique concealed frame glass technology.
This enables us to provide our clients with completely flush planes of glass with no protruding frames. All framework is laminated between the the panes of glass and hidden from view with a perimeter paint band that can be specified in any colour.
Do you have a vision for a project?
Contact us Today