Staircases and Ballustrades

Frameless Glass Balustrades from UK Glass are expertly designed to suit each project application, from staircases to external balconies. The use of glass as a safety panel or stairs is becoming increasingly popular as a means of introducing natural daylight into interiors and opening up areas that would otherwise be left in the dark.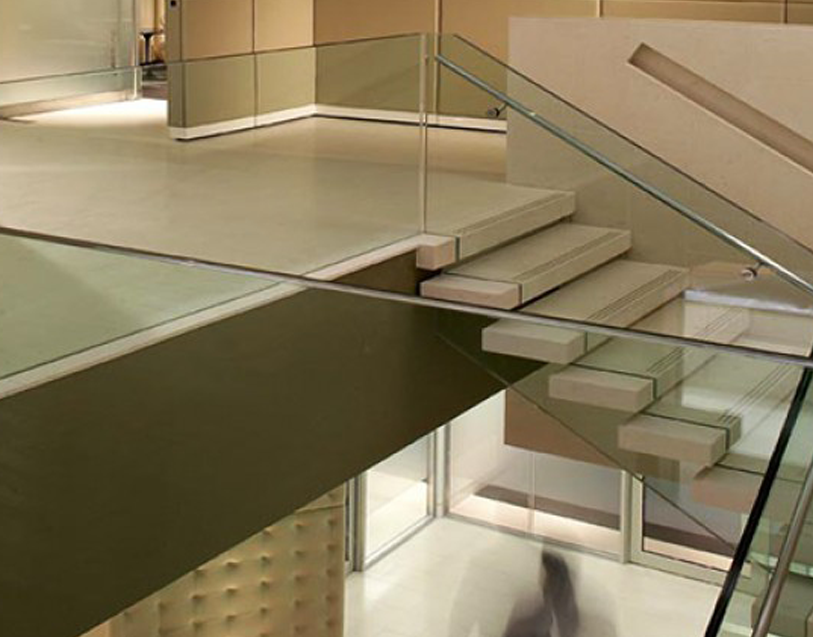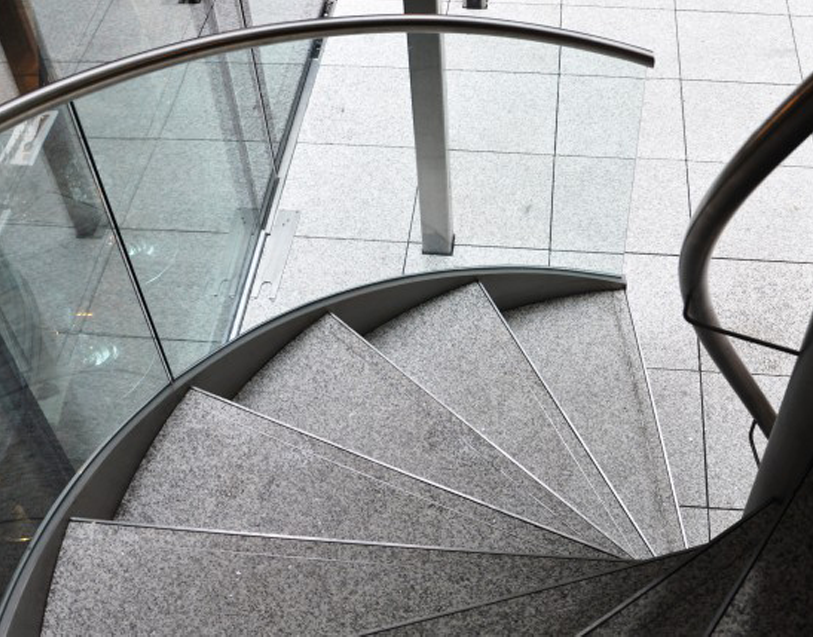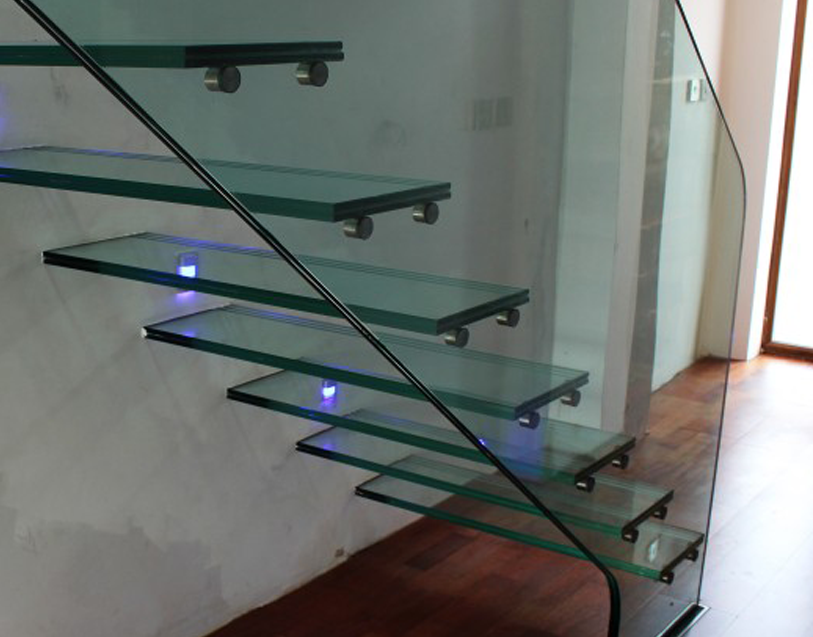 With the glass staircases in the Apple Stores being an iconic example of glass staircases it is important to note that the glass used in these constructions are chemically toughened which results in very strong glass finishes.
UK Glass provide many bespoke stair designs, either using structural glass assemblies or a combination of materials such as cantilevered timber or stone treads. For example you can use inverted glass screens acting as balustrades (ie; hung from soffits) or more traditional steel stringer solutions with the glass treads suspended between them and a glass balustrade structurally bonded to the outer face.
View our staircase and ballustrade projects
We pride ourselves on our technical innovation and engineering excellence. At the heart of much of what we provide is our unique concealed frame glass technology.
This enables us to provide our clients with completely flush planes of glass with no protruding frames. All framework is laminated between the the panes of glass and hidden from view with a perimeter paint band that can be specified in any colour.
Do you have a vision for a project?
Contact us Today