Where a controlled influx of light is wanted through a solid flat roof, a flat frameless rooflight can be installed within almost any roof construction to allow this steady introduction of natural light into the space below.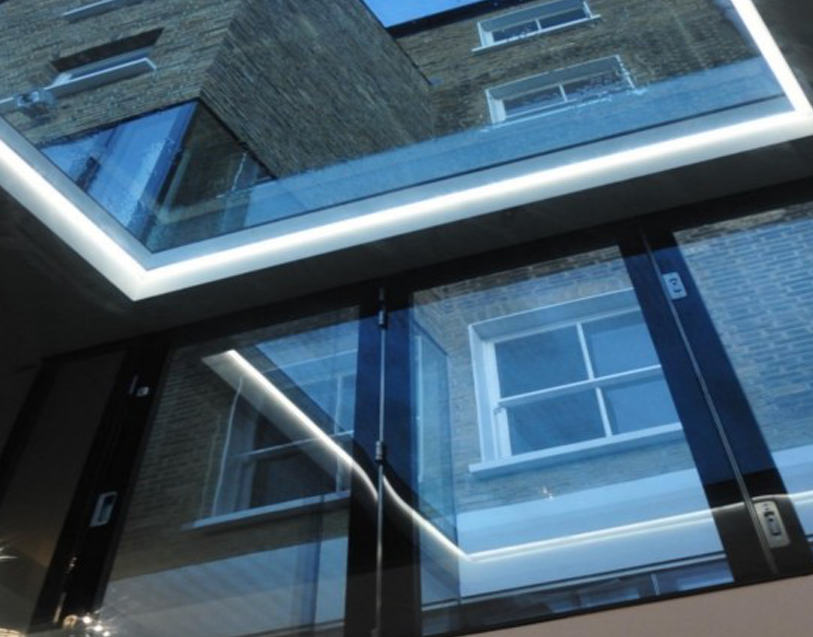 One of the most important considerations for any rooflight being fitted to a flat roof is its elevation from the roof.
Planning regulations can leave you little room for manoeuvre, which is just one of the reasons UK Glass products prove popular among home owners and architects alike.
View our roofs and rooflights projects
We pride ourselves on our technical innovation and engineering excellence. At the heart of much of what we provide is our unique concealed frame glass technology.
This enables us to provide our clients with completely flush planes of glass with no protruding frames. All framework is laminated between the the panes of glass and hidden from view with a perimeter paint band that can be specified in any colour.
Do you have a vision for a project?
Contact us Today